Problem with Reports: Logi Debugger Trace Report
Last Updated: Feb 25, 2019 10:08:12 AM
If you are trying to run a report in the Gemba Academy Learning System and run into an error message like the screenshot below, you need to enable 3rd party cookies in your browser.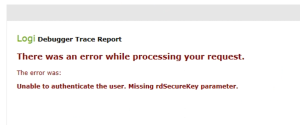 Why do we require 3rd party cookies?
Our report server is seperate from our web server, so we need the 3rd party cookie to maintain your "logged in" state.
Instructions for enabling 3rd Party Cookies in Internet Explorer 11
1. Click on "Tools --> Internet Options"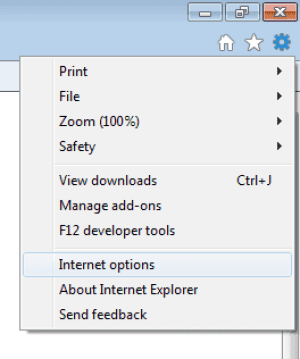 2. Choose the "Privacy" tab and click on the "Advanced" button
3. Override the automatic cookie handling by checking the box, and allow both 3rd and 1st party cookies. When done click OK to the open dialogs.
4. Now refresh the reports. It should now be working.