Team
The Gemba Academy team operates out of offices in California and Texas. We work hard to practice what we preach, especially with regards to the "respect for people" principle of lean, and have developed an innovative Culture Code.
Founding Partners
The founding partners of Gemba Academy come with lean consulting, lean and six sigma training, and executive-level lean transformation experience. This is the Gemba Academy difference: we're lean and six sigma experts first, who then learned how to create great training videos.
Ron Pereira
Co-Founder and Partner
Ron has more than 20 years of experience in various manufacturing, supply chain, and senior leadership roles. Ron has held the titles of process engineer, engineering manager, master black belt, and director of manufacturing & continuous improvement. In 2002 Ron was the first American to win the Nokia Global Six Sigma and Overall Quality award in Helsinki, Finland. Ron holds a bachelor's degree in automated manufacturing and an MBA in technology management.
Kevin Meyer
Co-Founder and Partner
Kevin has over 35 years of manufacturing leadership experience in the automotive lighting, telecom electronics, and medical device industries. He has been responsible for lean transformations at Sylvania, Abbott Laboratories, Newport Corporation, and most recently as President of Specialty Silicone Fabricators. He guest lectures on business, manufacturing, and leadership topics at his alma mater Rensselaer as well as CalPoly.
Jon Miller
Co-Founder and Partner
Jon has dedicated his 25+ year career to the field of kaizen, continuous improvement, and lean management. Jon spent the first eighteen years of his life in Japan, then graduated from McGill University with a bachelor's in linguistics. He worked as an interpreter with the Shingijutsu company for eight years, traveling the world as they taught kaizen and the Toyota Production System.

In 1998 Jon co-founded the consulting and training firm Gemba Research and served as its President and CEO. Jon led dozens of Lean transformation projects in a wide range of organizations, large and small across more than 20 countries. While collaborating on projects with Ron Pereira and Kevin Meyer, the three co-founders saw a common vision of transforming continuous improvement learning and established Gemba Academy in 2009.

In 2011 the Gemba Research consulting operations merged with the Kaizen Institute. Jon served as its global CEO and board member, leading the firm in the application of kaizen into new markets and sectors. In 2015 Jon left the consulting field to support the Gemba Academy startup full-time.

Today Jon applies his experience in continuous improvement to advise clients on their deployment strategies, and in developing learning solutions for Gemba Academy.
Customer Care & Success
Making sure our customers are successful is how we measure success at Gemba Academy. Your dedicated account managers will help guide your journey with using Gemba Academy.
Elaine Cressionnie
Account Manager
Elaine is responsible for post-sale support of Gemba Academy customers. She has over 20 years' experience in customer service in the fields of retail, residential leasing, insurance, and public and school libraries. Elaine holds a Bachelor of Science degree in Business Administration (Marketing) from the University of Florida, as well as a Master of Science degree in Library Science from the University of North Texas.
Victoria Kurth
Account Manager
Victoria Kurth is a tech-savvy professional and seasoned customer advocate with over 25 years of customer support experience from various industries including the airline industry, manufacturing industry and education industry. As an Account Manager at Gemba Academy she provides post-sales support.
Mia Melton
Sales Assistant
Mia Melton joined Gemba Academy in 2022 and primarily supports the Keller, Tx location. Prior to joining Gemba Academy, Mia worked at a private school teaching/coaching kids in basketball and track & field. for 5.5. years. She also held administrative positions in the medical industry, construction industry, and video production.
She went to the University of Arkansas for 3 years to play basketball, shortly after transferring schools in furthering her education in Kinesiology. During that time she became a personal trainer as she still is today. She provides vital support to both internal and external customers here at Gemba Academy.
Brita Quella
Director of Customer Success
Brita is responsible for post-sale support of Gemba Academy customers. She previously held positions in Human Resources for both large and small companies. Brita has a Bachelor's of Business Administration; major in Organizational Behavior and Human Resource Management.
Diane Rodriguez
Account Manager
Diane is responsible for post-sale support of Gemba Academy customers. She has over 13 years providing customer support. She previously held positions as a Technical Trainer and Strategic Account Manager.
Ashley Faith
Account Manager
Ashley is a senior customer success professional with 15+ years of experience specializing in continuous improvement, client relations, and cross functional leadership. With a proven track record of building strong client relationships, she excels at identifying opportunities to enhance the customer experience from a 360 degree perspective. Ashley holds a Bachelor of Arts degree in Communications and a Master of Science degree in Human Relations and Business.
Sales
Our sales reps are here to guide you to the right solution, and ensure that we answer the most important question: "What problems are you trying to solve?".
Tiana Banes
Business Development Manager
Tiana joined Gemba Academy in 2017 and is a member of our business development team. She uses a consultative approach to help identify customers' needs to assist them in finding the best continuous improvement training solution for their business objectives. Prior to Gemba Academy, she gained over 17 years of experience in the financial industry and graduated with a Bachelor's degree from the University of North Texas.
Leslie Moles
Business Development Manager
Leslie joined Gemba Academy in 2013 and is part of our Business Development team. She specializes in helping customers around the world identify the Gemba Academy solutions that will progress their journey in continuous improvement. Leslie is currently working towards a Black Belt certification. Prior to joining our team, she held administrative and accounting roles within the SAAS and call center industries.
Jennifer Scott
Director of Sales & Marketing
Jennifer is responsible for business development activities with enterprise-level and global customers. She has over twenty years experience developing such relationships. Prior to joining Gemba Academy, she held positions as an Enterprise and Strategic Accounts Manager.
Laurel Marden
Inside Sales Rep
Laurel is responsible for post-sale support of Gemba Academy customers. She has a vast professional experience in customer facing roles ranging from Human Resources, Payroll, and Business Administration. Laurel holds a Bachelor of Science degree in Business Management from Western Governors University.
Coaching & Certifications
Our coaching team is here to guide you 1-1 through the toughest issues, as well as to help facilitate your way through our Lean Six Sigma certification programs.
Steven Kane
Director of Coaching and Certification
Steve is responsible for Gemba Academy's lean coaching and certifications. Prior to Gemba Academy, Steve had a diverse career ranging from being responsible for a large medical device sales territory, plant manager where he leveraged lean methods to drive improvement, and VP Operations at Specialty Silicone Fabricators where he led the lean efforts of the company. He has served on the western region board of The Association for Manufacturing Excellence and has worked with the Michigan Lean Learning Consortium and the California Central Coast Lean Forum.
As a Lean Six Sigma Master Black Belt, John has over 30 years of experience in operational excellence. He served 21 years in the US Air Force -- 11 as an internal coach and consultant. He led strategy and change efforts with Booz | Allen | Hamilton for 18 clients. He was an internal coach and consultant for Fortune 100, United Services Automobile Association. And, he's been a solopreneur growing, scaling, and improving companies for over 12 years. In addition to multiple certifications in change management, project management, agile, and information technology, John has a Bachelor's in Management, a Master's in Quality Systems Management, and a Ph.D. in Industrial and Organizational Psychology.
Content Development
Our production team is always hard at work on the next great course, and making it look its best!
Megan Achilleos
Content Development Project Manager
Megan Achilleos joined Gemba Academy in 2022 and is the Project Manager for the Content Development team. Prior to joining Gemba Academy, Megan moved to Texas following her passion for Project Management and Analytics within the hospitality industry. Megan has over 3 years of experience leading projects in a variety of programs across several platforms and holds a B.A. degree in Communication Design from the Metropolitan State University of Denver.
Dimitrius Beck
Final Cut Pro X Editor
Dimitrius is a visual storyteller who is responsible for editing Gemba Academy videos, making them visually appealing, engaging, and enjoyable to watch. Beyond his editing skills, Dimitrius is a skilled cinematographer, technical director, and motion graphics artist, with more than 25 years of experience in broadcast news, TV commercials, concert production, music videos, and documentaries. Dimitrius has developed his skills of bringing images and stories to life while working at the highest levels of production and post-production in many countries around the world. Dimitrius is originally from Sao Paulo, Brazil.
Jessica Bush
Senior Content Editor
Jessica is responsible for the editorial aspects of Gemba Academy's content, focusing on course materials, podcast production, social media, and other copywriting efforts. An avid advocate of entrepreneurship, Jessica has worked with two technology startups as co-founder and head marketing strategist. Jessica received her BS in Business Administration from Cal Poly San Luis Obispo, with a minor in Music.
Greg Nickell
Director of Studios
Greg has over 25 years of experience in Operations, Quality, and Engineering. In 1998, he developed a media center within a corporate setting and began to train his employees with the use of in-house produced video. Training expanded company-wide and he began receiving requests for larger and larger projects. In 2006, Greg started his own media production company where later, Gemba Academy became a client. In 2013, Greg became a full-time Gemba Academy staff member. His current responsibilities focus on pre-production, production, and post-production of all Gemba Academy media products.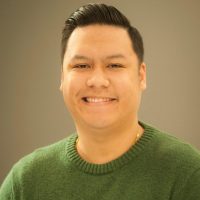 Rex Reyes
Final Cut Pro X Editor
Rex is responsible for editing video content for Gemba Academy. Beyond his editorial role, he also participates in a variety of activities within the content development team, from production to final delivery. Rex is also involved in the development of our video workflows and processes. Because his father was stationed overseas, Rex grew up in Italy until the age of 8. Rex received his Bachelor of Business Administration degree in Marketing from the University of Texas at Arlington.
Carlos Rivero
Director of Content Development
Carlos Rivero has over 30 years of advertising, production, and post-production experience focusing on creative direction and most recently content development. Prior to Gemba Academy, Carlos led dozens of full advertising campaigns for clients such as McDonald's, Mercedes-Benz Financial, and Nestlé. Carlos leads the content development team and is responsible for every step of our content development process from ideation to final delivery.
Carlos is based in our Gemba Academy office in Keller, Texas. Carlos holds a bachelor's degree in film and video production from The Ohio State University.
Operations
Keeping Gemba Academy running smoothly and efficiently day-to-day.
Anthony Gomez
Director of Information Technology
Tony is a 20 year veteran of the computer and software engineering space. Today, Gemba Academy's IT infrastructure relies on his knowledge and experience to produce meaningful experiences for our customers, and a smooth day-to-day working environment for our staff.
Holley Seifert
​Business Manager
Holley is responsible for the back-office business activities of Gemba Academy, including invoicing, accounts payable/receivable, contracts management, and asset management. She has over twenty years of customer service experience. Prior to Gemba Academy, she obtained executive leadership experience as the Customer Care Manager at a medical device manufacturer.